Special Events
---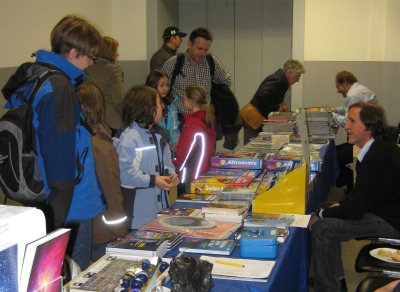 Open House 2019
On 30 March 2019, from 2 p.m. until midnight, we will introduce you to the club and its activities. Depending on the weather conditions you can enjoy the view from our observation platform and also participate in various astronomical observations.
Entrance free!
Our Open House Day is on the same day as the Germany-wide Astronomy Day. Our program contains, for example:
Planetarium shows (only in German)
Film showings (only in German)
Short talks about actual topics in astronomy
Depending on clear skies: Observations through our telescopes.
Demonstrations of telescope manufacturing in our workshops
A snack bar
Bazaar with astronomical literature, meteorites, postcards etc.
We are open from 14:00 to 24:00 h on that day and night. Entrance free!
↑ back to top
---
Partial lunar eclipse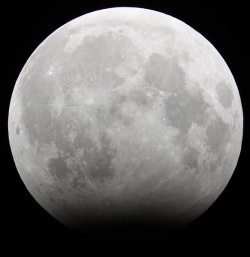 On Tuesday, 16th July 2019 you can witness a special celestial event:
This evening the full moon will appear strange: Some piece at its lower limb will be missing. That partial eclipse starts at 10.01 p.m., peaks at 11.30 and ends at 0.59 a.m.
We are open from 9.00 p.m. on for our regular evening tour. If the sky is clear, our observatory will be open until 1 a.m. that night.
Reservation is neither possible nor necessary.
Admission
The admission fee for this event is:

| | |
| --- | --- |
| | 6 Euro as normal admission per person, |
| | 4 Euro as reduced admission per person, children under 4 years are admitted free |
Members are admitted free.

↑ back to top
---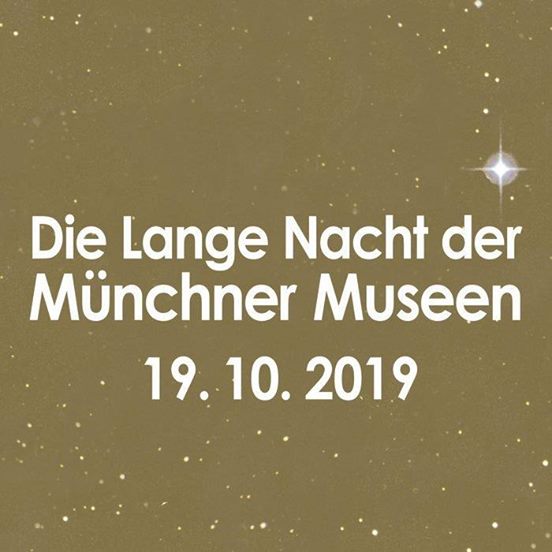 Long Night of Munich's Museums
This event will take place on Saturday, October 19th, 2019. We are open from 19:00 h to 2:00 h.
Schedule
Tour of the observatory
Lecture in our exhibition hall with detailed explanations (in English on demand)
Planetarium show: Artificial night sky in a 4.5 m sky dome (only in German)
Observing celestial objects through our telescopes (requires clear skies)
Bazar with books, postcards, meteorites and more
Admission
To take part in the Long Night of Munich's Museums you need special tickets. For terms and conditions, please refer to the organiser. These will be available from middle of September on in the observatory and will give you access to all museums, including the shuttle buses.
Price per ticket is 15 Euro.

↑ back to top
---
Your Private Special Event
In addition to our regular program the Public Observatory can also be a very special event location for you.
Our cosmic ambience among the rooftops of munich will ensure a permanent impression for your childrens birthday party, anniversary, corporate event or other celebration! The astronomical component and special setting in our premises will enrich your event with celestial flair.
Contact us, if you plan to rent some of our premises, where you would be able to welcome up to 50 guests.
↑ back to top