Special Events
---
Early bird's lunar eclipse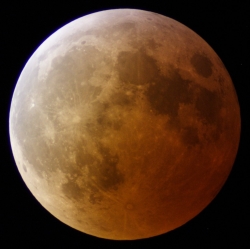 In the morning of Monday, 21st January 2019 you can watch a lunar eclipse, one of the most beautiful spectacles in the sky!

We open as early as 3:30 a.m. - rain or shine. In short lectures we explain eclipses. Around 4:00 a.m. we open our roof terrace for observation. Experience for yourself how the moon darkens in the early morning of January 21st and finally shines like a copper-red disk in the sky from 5.41 o'clock on. The spectacle can be observed particularly well until 6:43 in our telescopes. At dawn the moon slowly emerges from the earth's shadow. In case of bad weather we plan to transmit livestreams from other places over the Internet.
Admission
For this event, admission is:

| | |
| --- | --- |
| | 6,- Euro normal price per person |
| | 4,- Euro reduced price per person, children under 4 years are admitted free |
More information about tickets/reservations is to be found here in some weeks.
↑ back to top
---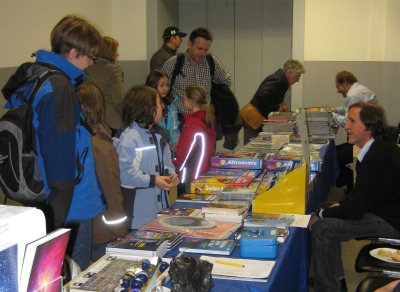 Open House 2019
Our next open house will be held on 30 March 2019, from 2 p.m. until midnight. An exact schedule is not fixed yet.
On this day we will introduce you to the club and its activities. Depending on the weather conditions you can enjoy the view from our observation platform and also participate in various astronomical observations.
Entrance free!
↑ back to top
---
Your Private Special Event
In addition to our regular program the Public Observatory can also be a very special event location for you.
Our cosmic ambience among the rooftops of munich will ensure a permanent impression for your childrens birthday party, anniversary, corporate event or other celebration! The astronomical component and special setting in our premises will enrich your event with celestial flair.
Contact us, if you plan to rent some of our premises, where you would be able to welcome up to 50 guests.
↑ back to top