Special Events
---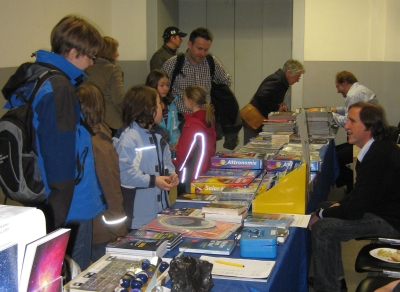 Open House 2021
It is not yet clear when and how we will hold our next open house in the year 2021. An exact schedule is not fixed yet. We will publish our plans here as soon as possible.
↑ back to top
---
Your Private Special Event
In addition to our regular program the Public Observatory can also be a very special event location for you.
Our cosmic ambience among the rooftops of munich will ensure a permanent impression for your childrens birthday party, anniversary, corporate event or other celebration! The astronomical component and special setting in our premises will enrich your event with celestial flair.
Contact us, if you plan to rent some of our premises, where you would be able to welcome up to 50 guests.
↑ back to top